ALL NEW
ITW GSE 7400 JetEx 28 VDC eGPU
The all new zero emission, battery-powered unit that can supply power and recharge at the same time!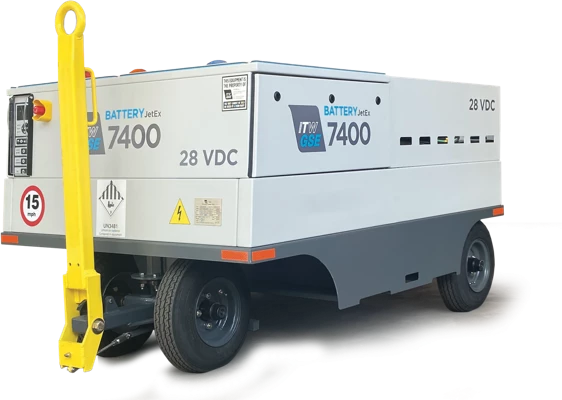 Equipment
View the largest inventory of new ITW GSE / Hobart equipment in the world
Parts
Browse the world's largest inventory of genuine ITW GSE / Hobart replacement parts
Service
Keep your ground power unit running in tip-top shape with our service department

We support your legacy Hobart equipment
With the new branding initiative of ITW GSE, many Hobart owners are left wondering where they can go for support.
We proudly carry on the old Hobart service values and will provide legacy service and parts for your equipment. Whether your unit has a blue ITW GSE logo or an orange Hobart logo, you can be assured that you have a top of the line product that MCP can back up with our 50+ years of experience.
Rental Equipment

Rental Equipment
MCP is an authorized dealer for ITW GSE / Hobart Ground Power equipment and has been a partner with Hobart for over 35 years. We provide only ITW GSE / Hobart GPU's for rent because they have been the industry standard for over 65 years and their product quality is unsurpassed.
Used Equipment
Used Equipment
Occasionally, we acquire gently used equipment that we can offer for sale at a discounted price. This can be a great option if you have budget restrictions that do not allow for the purchase of a brand new ground power unit.
Training Programs

Training Programs
We offer training courses designed to give the end user the knowledge and skills needed to perform all recommended service on their ITW GSE / Hobart Ground Power Units. If you have any questions regarding the training course curriculum or would like to schedule an onsite training class please contact our service department at 770-801-5596.
Join Our Email List
Be the first to know about our exclusive sales and events