Flat plate batteries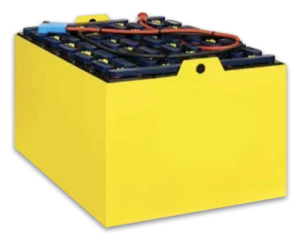 Flat plate batteries
Flat plate batteries are know for their durability and performance. They tend to hold a more consistent capacity over their life and last longer in facilities that have rougher surfaces. These batteries come with either a 5 or 6 year warranty, depending on the type you select.
Reduced watering batteries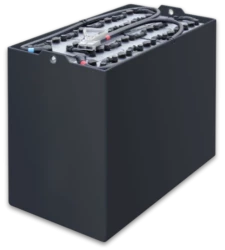 Reduced watering batteries
Watering batteries can be labor intensive and time consuming. Incorrect watering can reduce the life of your battery significantly. MCP provides batteries that can reduce the watering frequency needed to properly maintain water levels in your battery.
Lithium-ion batteries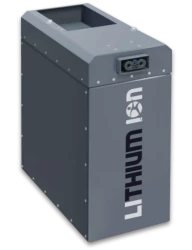 Lithium-ion batteries
Lithium-ion batteries are maintenance free and offer continued use through an opportunity charging strategy. The life of the battery can be double that of a typical lead-acid equivalent. If battery maintenance and battery longevity are important to you and your operation, the increased investment in lithium-ion could provide some great benefits.
Extended run-time batteries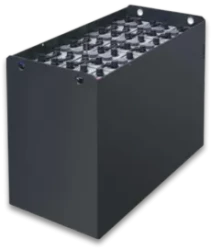 Extended run-time batteries
Many operations have energy requirements that exceed what can be delivered in a standard battery. MCP offers tubular plate batteries that can provide extend run-time periods for your forklift fleet. Match these batteries with an opportunity charger and you might be surprised how long your equipment can operate.

Kimberly Clark's battery fleet management
Kimberly-Clark in Beach Island South Carolina owns and leases a fleet of 250+ batteries and 130+ chargers. KCBI maintained their battery room with a standard charge and cool rotation. This process was first managed by their forklift operators and...

Converting to opportunity charging at Valassis
Valassis was looking for a solution to free up valuable space in their facility by eliminating their battery changing area. They were also concerned with the safety of their employees changing batteries and the time required to do so.

Making battery watering easy
Over-watering or under-watering your battery are two of the most common causes of battery failure. Over-watering a battery creates spills that deplete the electrolyte level in the battery, leaving the battery acid starved and inefficient. This can...
Shop online for replacement parts and battery handling supplies
Visit the store